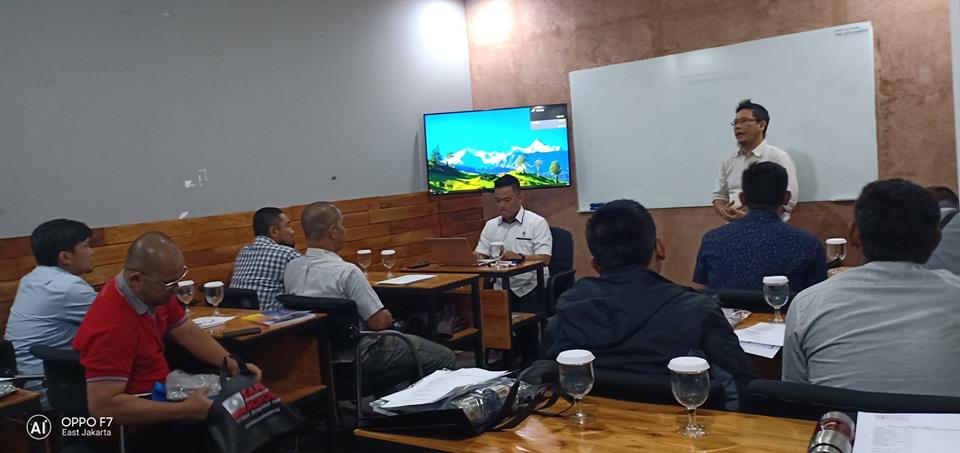 – Public Training Supervisi Perancah, 17-21 Desember 2018
Perancah (scaffolding) atau steger merupakan konstruksi pembantu pada pekerjaan bangunan gedung. Perancah dibuat apabila pekerjaan bangunan gedung sudah mencapai ketinggian 2 meter dan tidak dapat dijangkau oleh pekerja. Perancah adalah work platform sementara.
Berdasarkan Undang-Undang No.1 tahun 1970 tentang Keselamatan Kerja; Peraturan Menteri Tenaga Kerja no. PER.01 / MEN / 1980 tentang Keselamatan & Kesehatan pada konstruksi bangunan; Menteri Tenaga Kerja dan SKB Menteri Pekerjaan Umum no. Kep 174 / Men / 1986 dan Pedoman No.104 / Kpts / 1986 dan Pelaksanaan Keselamatan selama kegiatan konstruksi situs, itu diperlukan untuk melakukan pelatihan bagi teknisi perancah/scaffolding.
ISC Safety School-Synergy Solusi member of Proxsis telah menyelenggarakan Public Training Supervisi Perancah periode 17-21 Desember 2018 berlokasi di ISC Safety School The Hive.