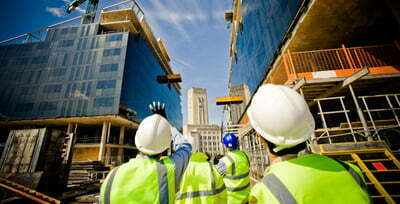 Training 30 Hours Construction Safety
Construction safety is everyone's responsibility. Whether you're new to the job or have 20 years experience, it still only…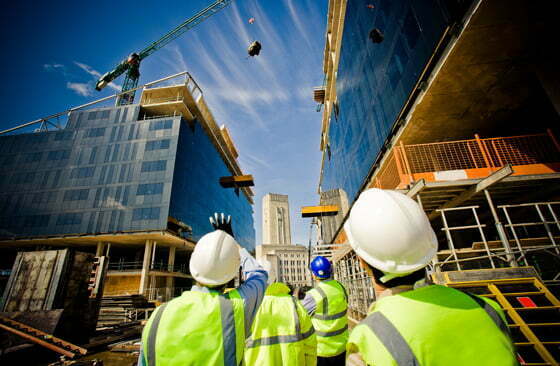 Construction safety is everyone's responsibility. Whether you're new to the job or have 20 years experience, it still only takes one slip up for a bad accident to occur. You must therefore always make safety your number one priority.
You may not realize it, but if you're a new employee or have moved into a new job area, or you're a contractor new to the site; you fall into high-risk category. You have a new job environment to familiarize yourself with. New site procedures and tasks to learn, new people to know and communicate with and new workplace pressures and hazards. All of this requires extra care and diligence on your part.
Construction sites account for a large proportion of workplace injuries. Poor training, inappropriate work methods, careless behaviour and inattentiveness are just some of the reasons why so many injuries and accidents occur.
1. WHO SHOULD ATTEND
Construction Safety Training are designed for construction foremen, superintendents and engineers, safety professionals, construction managers, plant engineers, construction inspectors and any other personnel responsible for workplace safety.
2. OBJECTIVES
To enhance the ability of participants with in-depth knowledge and a true understanding of Occupational Health Safety Management System (OHSMS) based on OHSAS 18001:2007 Standard to achieve the organizational goals of the Occupational Safety and Health.
3. LESSON PLAN
COURSE OUTLINE:
Module 1: Introduction to OSHA
Introduction to Malaysian OSHA 1994 and its Regulations (Act 514)and HSAWA UK 1974
Duties & Responsibilities of Employers to provide Safety Working Environment
Duties & Responsibilities of employees to follow the regulations
General information on Malaysian Factory &Machinery Act 1967& PUWER (UK)
Liability for offences
Cause of accidents and risk at the workplace (The Iceberg theory)
Risk and accident control measures
Module 2: OHS Hazard Management & Communication
2.1.      Principles of Hazards Identification, Risk Assessment and Risk Control   (HIRARC) in Management System
2.2       Risk and Impacts Assessment
Quantitative and qualitative approach
Probability vs Severity
2.3       Risk and Environmental Impacts Control Principle (ESIEAP versus ERICPD)
Module 3: Personal Protective Equipment
3.1       Introduction Personal Protective Equipment
3.2       Identification, selection, usage and maintenance of PPE
3.3       PPE Specification and standard (Head to Toe)
            – Safety Hat / Hard Hat
            – Safety Glass / Goggles
            – Mask (Dust vs Chemical Mask)
            – Coverall (Normal vs Fire Retardant Clothing – FRC)
            – Safety Shoes
3.4       Simple practical testing on PPE
3.5       Lesson learn on accidents at worksite
3.6       Video Session
Module 4: Portable Hand Tools &Power Tools
4.1       Hazards and Risks on using hand and power tools
4.2       Elements in selecting the right hand / power tools
4.3       4 Basic rules of Hand/Power Tools
4.4       Inspection & Schedule maintenance of Hand/Power Tools
4.5       Lesson learn on accidents at worksite 
4.6       Video Session
Module 5: Electrical Safety
5.1       Basic knowledge on Electrical Safety
5.2       Classification of voltage (ELV – LV – HV)
5.3       Risk on Electricity
            Electrical Shock / Arc / Faulty Equipment and Consequential injury
5.4       Protection & Prevention
5.5       Competency Requirement (Wireman and chargeman)
5.6       Electrical Accident Lesson Learn
Module 6: Warning Signage &Traffic Management – Vehicle Rollover Protection
6.1       Introduction to Traffic Management
6.2       Traffic Management Plan
6.3       Traffic Management Safety Audit
6.4       Traffic Control Device and Vest
6.5       Fencing requirements
Module 7: Working Safely At Height – Fall prevention program
Ladders and stairways
Steel erection
Scaffolding
Introduction to Working at Height
Legislation & Requirements related to Working at Height
Hazards associated (Potential Fall)
Pendulum Fallvs Suspension Trauma
Avoiding the risk from working at height
Assessing the risk from working at height
Use of Personal Fall protection Equipment
Inspecting fall arrest equipment
Inspecting fall restraint
Positioning device system
Scope of Working Safely at Height
Working on Roofs & Gutters
Working over tank
Pits & Structures & inspection
Installing Beam Structures
Men Elevated working platform / Rotating platform (MEWP)
Suspended Scaffold & Hanging Scaffold
Forklift Modified (Crown System)
Primary Protection
Secondary Protection
3rd protection
Harness, Lifelines & Anchorage
Guarding rail system
Safety Net System
Self-retracting lifelines (Safety Block)
Ladder Safety & Landing platforms
Holes & Coverage / Protection
Scaffold Platforms
Rescue at Height in General