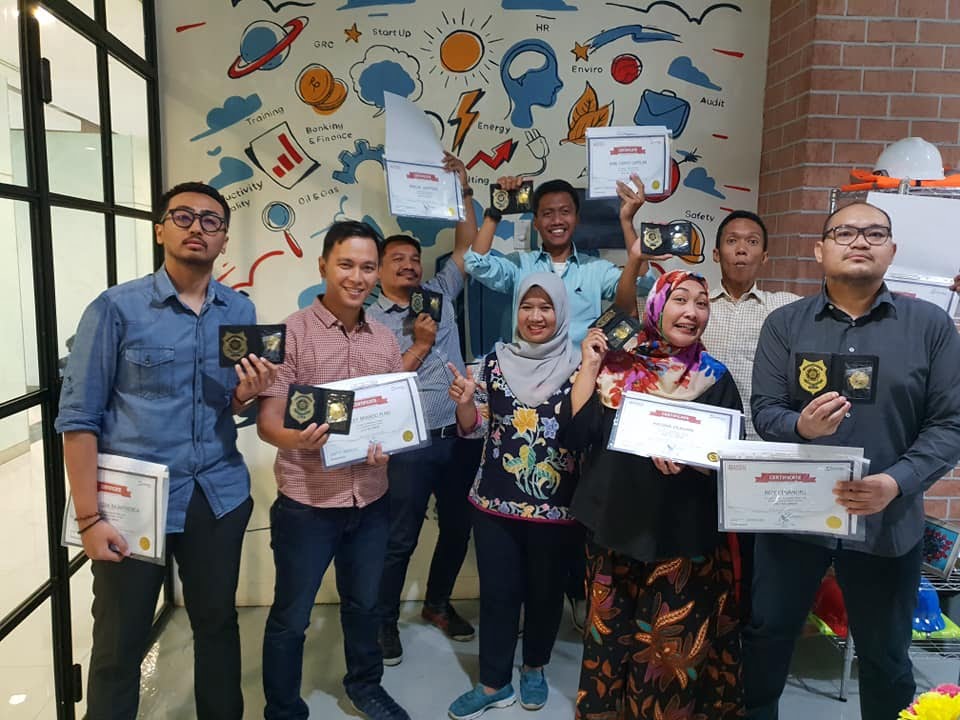 Public Training Ahli K3 Umum tanggal 21 Januari – 02 Februari 2019 – Sejalan dengan kebijakan pemerintah dengan diterapkannya Permenaker No. 04 tahun 1987 tentang Panitia Pembinaan Kesehatan dan Keselamatan Kerja (P2K3), UU No. 13 tahun 2003 tentang penyelenggaraan Sistem Manajemen K3 (SMK3), dan UU No. 1 tahun 1970 tentang ketenagakerjaan.
Tersedianya Ahli K3 Umum di Industri diharapkan mampu mengawasi pelaksanaan peraturan perundangan K3 di industri dan mampu memberikan peran optimal dalam organisasi perusahaan dalam mengendalikan resiko kecelakaan kerja tetapi dapat dianggap juga sebagai peran dalam pelatihan dan pengembangan.
ISC Safety School-Synergy Solusi member of Proxsis telah menyelenggarakan Public Training Ahli K3 Umum tanggal 21 Januari-02 Februari 2019 berlokasi di ISC Safety School The Hive.